Parents, it's almost that time of year again. Whether your child has been attending class in person or virtually, the end of the 2020-2021 school year in the New River Valley is quickly approaching. After a challenging school year, our kids deserve to have a fun summer – but what does that look like in the New River Valley? We're fortunate to have tons of summer camps, classes, etc. around our area and we're excited to share a few that you can sign up for today! With so many options, there is something out there for every kid to get out and enjoy this summer.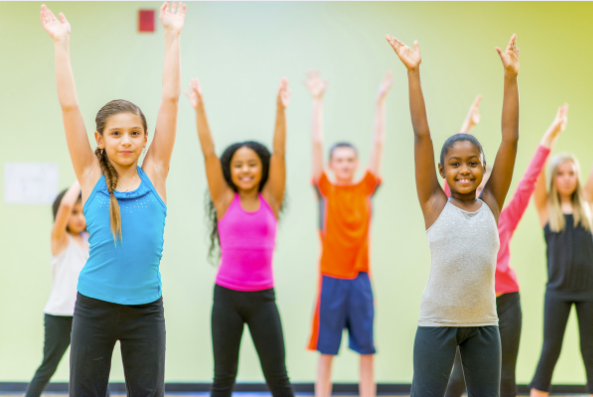 Dance.tech, located on North Main Street in Blacksburg, released their summer camp schedule and it is full of creative classes for little ones who love to move. Classes and camps are available for youth of all ages, with the youngest range being the Rainbows, Unicorns, and Mermaids, oh my! Camp for 3-6 year olds starting in July. Intermediate and advanced dancers ages 7+ are invited to sign up for a week-long camp June 21-25, where they will get to train with some of the best faculty and master instructors. Visit their website to view all they are offering this summer, along with information on how to register your child.
Do you have a kid that is glued to their baseball glove and bat? If so, they'll have a blast at the Highlander Summer Kids Camp, hosted by the Radford University baseball team. From July 12 through 15 (8:00 AM – Noon), kids will go over the basics of hitting, running, fielding, and throwing to help them become the best baseball player they can be. Kids 8-14 years old (grades 2nd through 8th) are eligible to attend and registration is available now!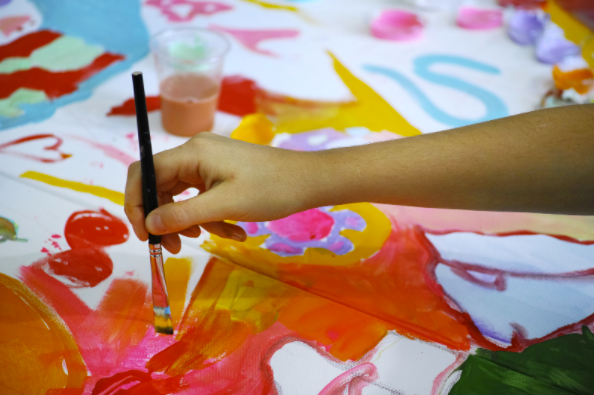 Art Buzz Kids Summer Camps, hosted by Wine & Design in Christiansburg, are available all summer long, with so many options to choose from! Your little artist will have a blast with all the different themes that are being offered this year. A few examples are Shark Week Art Camp on June 7th, Under the Sea Art Camp on July 12, and 3-Day Jurassic Art Camp held August 2-4. Half day and full day classes are available for children 5+, with registration available now on their website.
Virginia Techniques Training Center, located in Christiansburg, continues to provide creative, active ways for kids to have fun during the summer! Parents can choose half or full day options, where kids 3+ will enjoy obstacle courses, arts & crafts, gymnastics instruction and more. Registration is open now on their website.
This blog doesn't even begin to cover all the exciting camps and classes our communities are holding over the summer. Another great resource to check out is your local Parks & Recreation department's website. Many are offering classes and camps over the summer for the community to take advantage of.
While summer is a time for kids to take a break from school, that doesn't mean they can't have fun and learn something along the way! Be sure to keep an eye out on social media, news outlets, etc. for different ways to get your kids involved in something creative and active this summer.