Moving? Staying? Whatever your plans are in the NRV are for this fall we have the information you need. Learn about the housing trends for this season about buying or selling your home or continue reading for some fun family and date ideas for this fall! Who doesn't love some apple cider and a good pumpkin patch, Charlie Brown?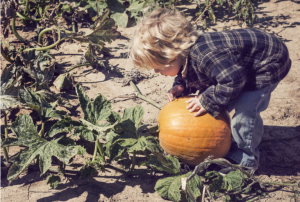 What should you expect this season when buying or selling your home? As you have seen over the past few months, many buyers and sellers in the market have been in a holding period as the impacts of the corona virus were unexpected and people wanted to wait and see how the market would play out. 6 months later, the holding period has been longer than anticipated. The New River Valley has been no stranger to this pattern. However, we are still seeing price increases and growth across our towns. Many local homes are selling at 100+% of their selling price due to the low inventory and wonderful amenities, schools and growing towns.
This Fall many are predicting more movement in the market as buyers and sellers are becoming more comfortable in the current environment, and are tired of waiting. In the state of Virginia, buyer traffic has been very high over the past couple months and plans to continue down that path, making it the perfect time to look for your next home. In fact, studies show that the average time a home is on the market in VA is 31 days or less.
Some fall housing trends to look out for include an earth tone color palette. Try giving your home a leg up on the market by including cool tones of olive green and classic blue in your interior design. Multifunctional spaces are also on the rise! Try turning your kitchen space into a dining room as well. Dual spaces create more uses without having to add a room. Be careful when decorating for Halloween, you want a potential family to be able to envision themselves in their new home. That doesn't mean you still can't enjoy the autumn festivities though, keep reading for some fun ideas to get out and about this fall!
You don't have to sit at home during the pandemic, you can still enjoy all the NRV has to offer this fall. Take your family on a fun filled Sunday outing at the local pumpkin patch or enjoy some warm apple cider with your significant other. Every weekend from September 26th through November 1st Sinkland Farm's will be hosting their annual Pumpkin Festival. You can expect corn mazes and wagons rides as well as live music and entertainment. Thornspring Pastures host's their annual farm fest every weekend from september 26th through October 25th. Perfect for the little ones in the family, you can enjoy corn mazes and hayrides. If pumpkins aren't your thing you can try apple picking at Doe Creek Farm. October 3rd and 4th are the last best days to pick apples for the season! Check out all of these events for yourself and see everything the NRV has to offer.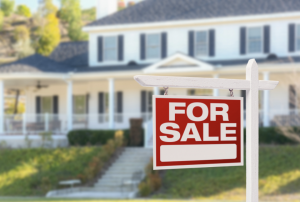 Whether you are active in the real estate market this fall or just enjoying the New River Valley for all the fall fun it has to offer we want to hear about it! The best way to reach us during this time is by texting/calling (540)-320-7653 and making an appointment with us! We can't wait to hear about your next journey and how we can help. Hope to see you at some fall events this month!