In the midst of the pandemic, education has been at the top of many parents minds. More than ever, the school system your family is a part of is very important. Be sure to take a look at the amazing education system and school districts the NRV has to offer. Not only is the NRV home to several top-ranked universities and colleges, but it is also among some of the best K-12 school districts in the area. In fact, being close to higher education allows students from K-12 to complete hands-on experience at local community colleges and have students ready to succeed in life.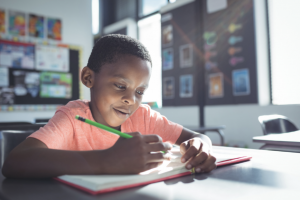 There are numerous highly ranked school districts located in the NRV. Floyd County is home to Floyd County High School which has over 70% of students continue on to further education after high school.  The district was also recently awarded a state grant to improve their computer science technology.  They also have a small student to ratio, keeping it as personal to your child's education as possible. Montgomery County is the largest school district in the New River Valley with five local high schools. Living amongst any of the Montgomery schools is sure to be a payoff as their graduation rate is 91%, higher than the state's average. Montgomery county is one of only 15 districts to win the state's "School Divisions of Innovation" for 2020 award. Filled with many activities, sports events, and community engagement, Montgomery school district is among one of the best education systems to raise your kids. In fact, they are ranked number 17 in Virginia according to Niche.com. Interested in a specific area of education for your family? Pulaski County is home to the Governor's STEM Academy. Kids getting older? What about the local colleges? The Louise Baker Team knows Virginia Tech all too well.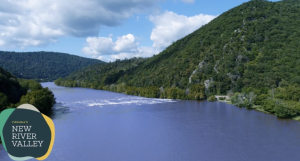 For the Louise Baker Team, we know how important education is to your family. We pride ourselves on helping families find their homes where they can see themselves raising their family. We can vouch for the education in the NRV as  our team loves calling this place home.  Louise and her family, live in Riner and are strong Hokie Supporters.  They love attending baseball, softball, basketball and of coure Hokie football games.  Marshall Anderson, a proud local has attended Blacksburg High School and went on to pursue higher education at Virginia Tech, Marshall has grown up in Montgomery County. Go Hokies! He can vouch for the education system in the NRV as he has come back to raise his own family in Blacksburg now. The Hokie pride runs deep in this team as agent Rhonda Melton's daughter attended this beautiful university as well. A fun fact about VT is their dining halls food program is always in the nations top 5.
When looking for your forever home, we know that family is at the top of your mind. During the current pandemic, we understand that finding the right education system is more concerning than ever. Whether school is virtual or in person, we are here to find the right fit for your family. The NRV is home to numerous public school districts that will be sure to suit your situation. As locals to the area, The Louise Baker Team will be here to assist your family in your home buying journey.