It's now that time of the year, fall is officially here and winter is soon to be on its way. The forecast for Blacksburg looks like a cold one. You may hate the cold whether, or simply embrace it, either way you need to be sure to be ready for it. Don't worry, the Louise Baker Team is here to help! Here are 7 ways to prepare your home for the seasonal changes.
Check Your Gutters and Drainage
A good first step to getting your house ready for winter is cleaning out your gutter of sticks, pinecones, and leaves. With winter, comes increased water and snow. If your gutters are cluttered with debris then, water can back up against the house and damage roofing, siding and wood trim. Well maintained gutters can also reduce the need to replace them so frequently.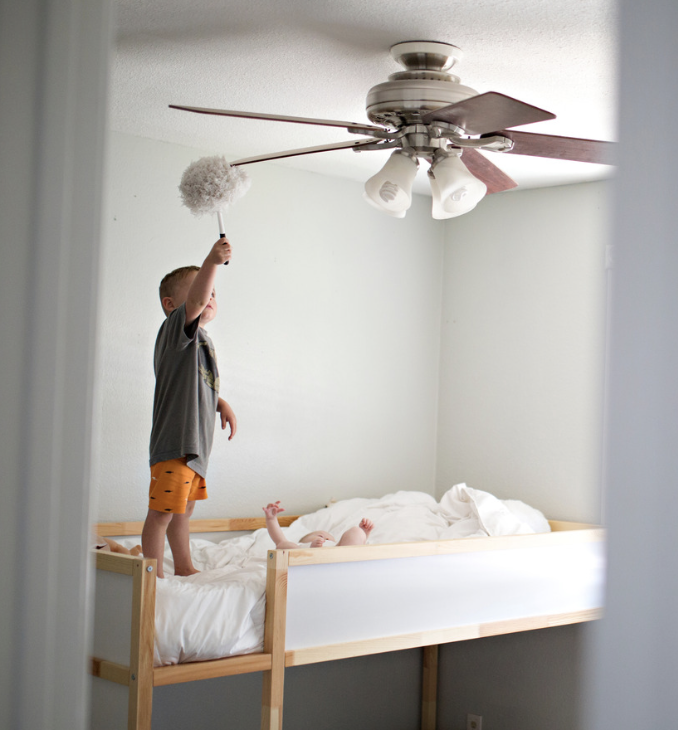 Reverse Your Ceiling Fans
This next tip of reversing your ceiling fans is one we have noticed many people may not know about. The side most ceiling fans have a reverse switch, this changes the direction of motion your ceiling fan spends. In order to prepare for the colder season, you should switch fans blades to turn in a clockwise motion after cutting the heat on. This scenario creates an updraft and pushes down into the room heated air from the ceiling. This home maintenance task makes rooms with high ceilings more comfortable.

Sump pumps are there to keep your basements dry and can act as a last line of defense floods from drains. You should always test the pump before the winter season to make sure it still works. To do this, slowly pour a few gallons of water into the pit to make sure the pump turns on. For detailed instructions, refer to your owner's manual for directions. It is important to do this test every several months in order to prevent a flooded basement or damage to your foundation. It has been estimated that a sump pump lasts around 10 years or so. 
Snow, ice, water, and sleet can create the perfect scenario for a slip or a fall in the entryway to your home. To prevent this, it is recommended that you place non-slip mats on the inside and outside of your entryway doors. It is also recommended that you then place a rack for shoes inside just in case there is still liquid on the shoes. Weatherizing your home is must during cold winter months. Another great tip is to provide guests and residents with a hanger to hold wet jackets, hats, and mittens. 
If you have noticed that you live in an area that is prone to power outages during storms, you may want to consider investing in a generator. If you aren't familiar with how one works, a generator is a device that converts motive power into electrical power for use in an external circuit. For winter storms, generators are great for keeping the lights and heat on while it may take days to get the power back on. There are two options when purchasing depending on what your needs are and they are portable or standby.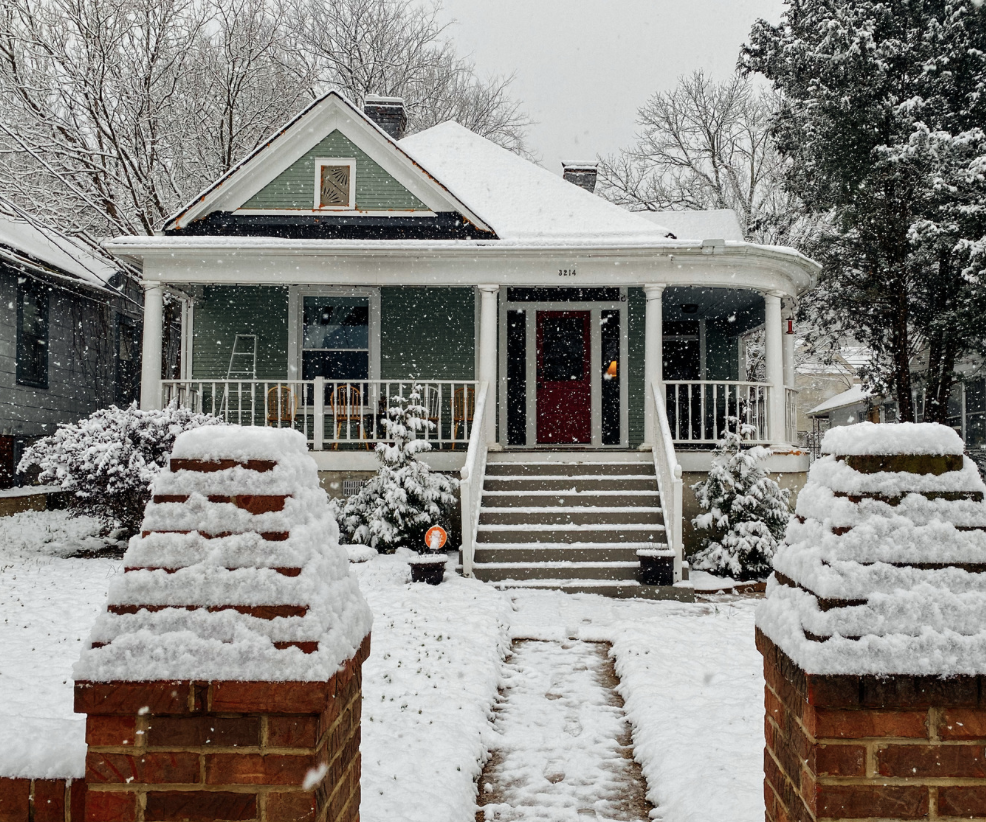 Store Away Patio Furniture
Patio furniture is a great way to spend time with friends and family in the warm months, but when the cold comes, it is best to store them away. If you do not have a dry, covered area to store your furniture, the next best option is to cover them up. The elements in the air can create the perfect environment to cause your furniture to rust, so head to your local department store to pick up some covers before the season hits. This way you can save money and not have to buy new furniture next season.
Ice dams are built-up of frozen water that can form at the edge of your roof. Ice dams jam up your roof by preventing melting snow to drain properly on areas of your roof that are not as warm as other areas. When the melted ice is unable to property drain, it causes it to leak into the roof causing damage to ceilings, insulations, and even walls. To prevent this, make the entirety of your roof warm enough to melt the ice. You can do this by increasing your ventilation and adding in insulation to your roof.