The countdown to warmer weather is on, and what better way to welcome the new season than by sprucing up your space outside? Whether you're preparing to sell or looking to freshen up your home in general, we've put together a list of curb appeal ideas to implement this spring.
Welcoming Friends, Family, and Guests
According to merriam-webster.com, the definition of curb appeal is "the visual attractiveness of a house as seen from the street." One of the first things people notice when passing places along the street is whether or not they feel a sense of comfort. There are several small ways to achieve this goal that will not break your bank account.
Welcome signs of all shapes and sizes have become a popular touch to outdoor spaces this year. Depending on your style, you could include a welcoming flag near the entry of your home, a sign hung from the front door, or go with the more recent trendy feature of leaning wooden welcome signs on the front porch!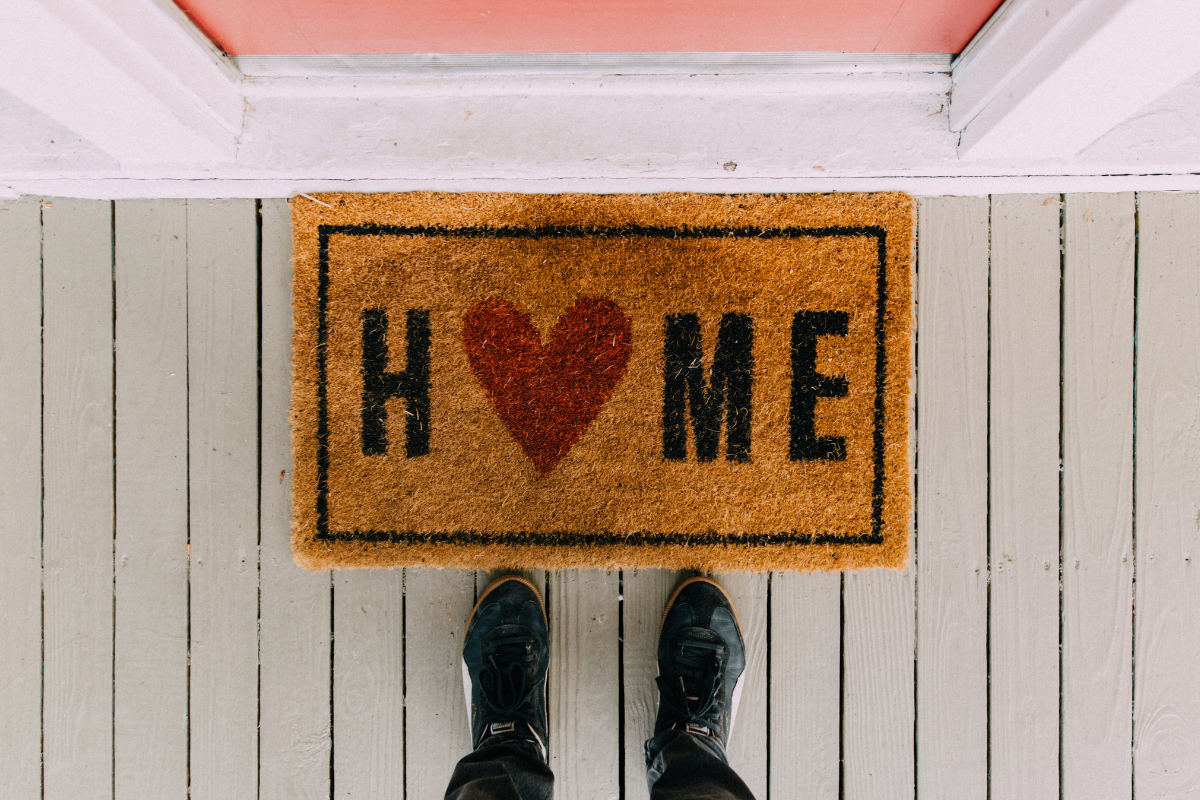 Another creative way to project a welcoming environment is laying out a fun doormat outside of the entryway! Depending on how much you're willing to spend, people will often personalize door mats with their family name, pet's name, or include another hobby/activity they enjoy to give their home a sense of personality. Even a simple "Welcome" or "Home Sweet Home" doormat adds a sense of friendliness as people prepare to enter your home. 
Updating your house numbers on your mailbox or front porch is another simple way to freshen up your space and make it easy to welcome people to your home. It's often something people don't think about, but updating those numbers after years of being weathered will definitely catch the eyes of onlookers visiting your home. 
Space to Safely Gather
Now that we've provided ideas about making the home more welcoming, we can now follow up with ways to safely host guests while in the midst of a pandemic. 
Staying six feet apart can be difficult inside with multiple guests in the house, which is why lots of people turn to congregating outside when the weather gets warmer. As spring starts to arrive, one thing you'll want to add to your to-do list is updating outdoor furniture. If you already have a patio, consider adding or replacing old chairs/tables with updated, comfy seating arrangements that can be moved around to accommodate guests. If you don't have a patio, many people are turning to front-porch sitting to catch up with friends and family. A couple matching chairs on the front porch will definitely add a sense of welcome to guests as they drive up to your home.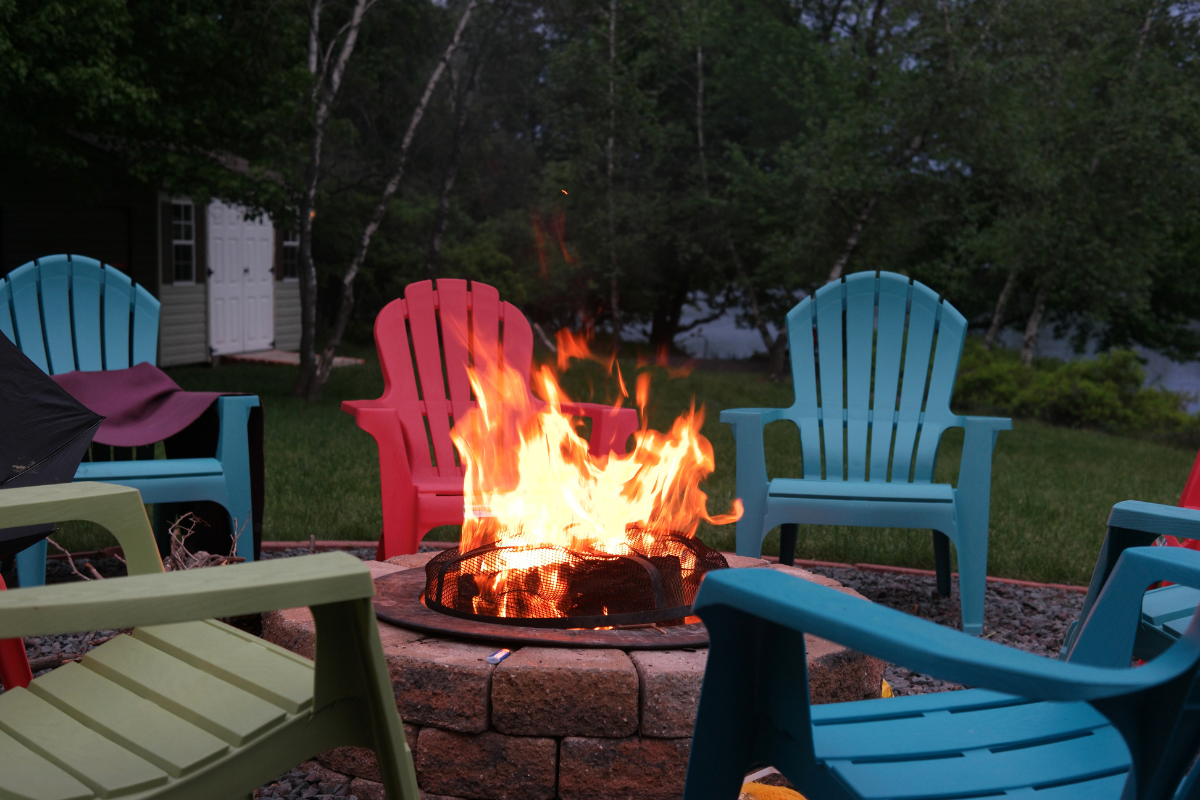 Once you've got the outdoor furniture that you can move around, you can invite guests to an evening of fun with a fire pit! By putting a fire pit on a safe space (pavement, concrete, etc.), you can host multiple people while still being able to maintain distance away from each other.
Outdoor Maintenance
The main thing people think about when mentioning curb appeal is outdoor maintenance. While the possibilities for cleanup and updating are endless, a couple simple ones to implement this spring include planting flowers, cleaning up limbs, and trimming bushes. While these may seem like simple tasks, they make a big difference to people looking onward into your yard. If you have a bigger budget, additional maintenance to implement could be mulching flower beds and trees, resealing your driveway, and adding additional gravel to spaces. Outdoor maintenance can take a bit of hard labor, but the finished product is worth it in the end!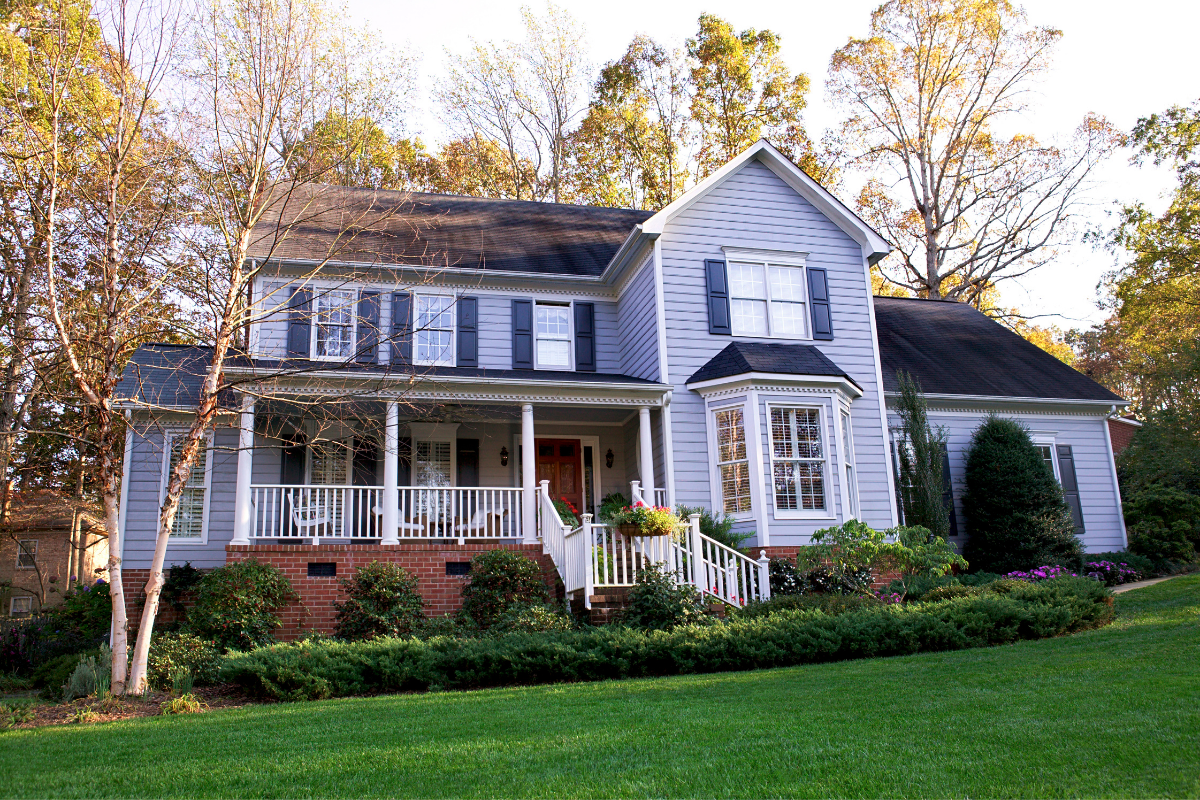 Updating your home outside doesn't have to cost a fortune – with a little hard work and creativity, you can transform your house to be a fresh, welcoming environment. We hope you'll implement some of these spring curb appeal ideas to make your New River Valley home more attractive than it already is!