Business is booming in the New River Valley and one thing that an area can never get enough of is good food. Blacksburg has become the hot spot for new restaurants recently and we are excited for the addition of even more fresh food in the neighborhood. Check out all the scoop on the newest additions to the Blacksburg restaurant scene below!
MixMix Korea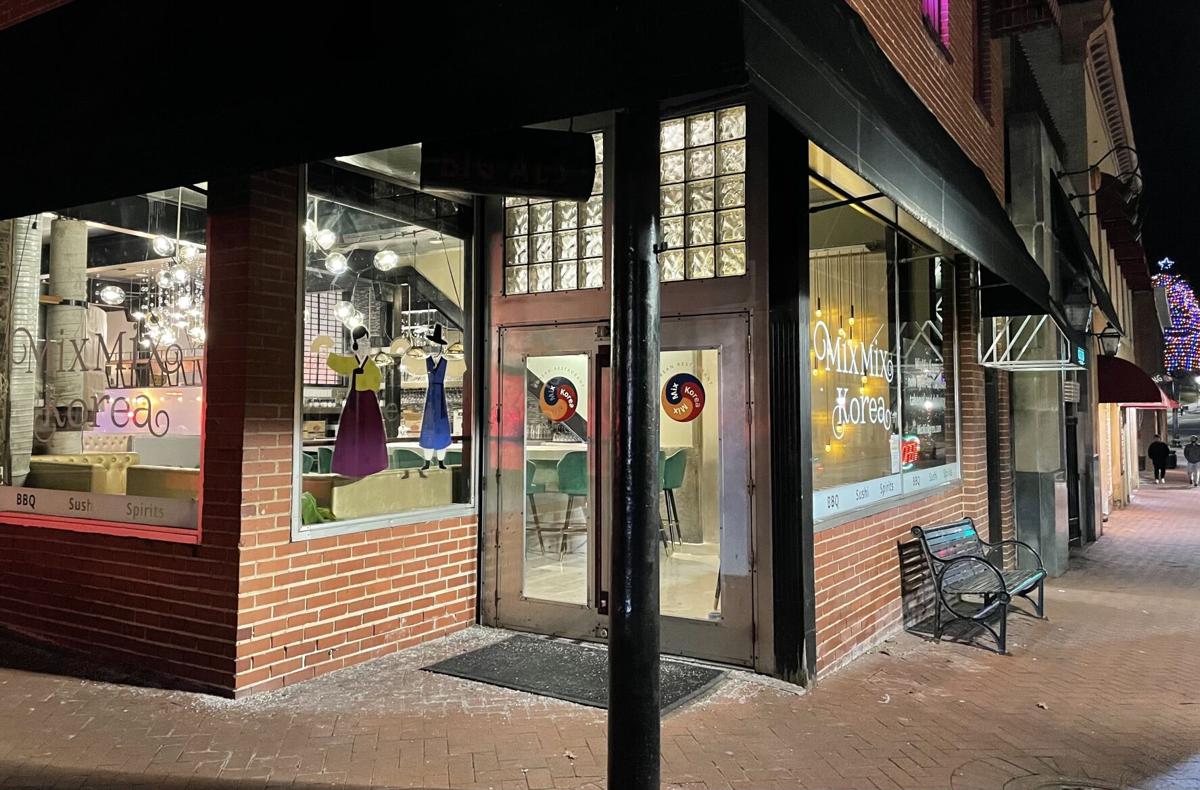 210 N Main St Blacksburg, VA 24060
Open Monday – Saturday, 4:00-8:00 PM
Healthy and delicious food in our area? Count us in! Owner of MixMix Korea, Belle, grew up in South Korea and has over 20 years of experience in the food industry. She's now brought her expertise to Downtown Blacksburg and is eager to bring healthy options to the community.
Featuring a variety of Korean flavors and textures, you can expect hearty portions to fill you up throughout the menu. MixMix Korea is currently offering delivery, takeout and an online order option, they hope to open up indoors sometime in 2021.
Souper Hero Blacksburg- Ghost Kitchen
810 University City Blvd #22 Blacksburg, VA 24060
Currently closed for the season
"Born out of a pandemic," this new addition to Blacksburg has been an unexpected treat for our consumers. Souper Hero Blacksburg is unique in the fact that they are a homemade "Ghost Kitchen" specializing in soups – meaning their facility prepares restaurant-quality food, but only offers curbside and delivery options (the perfect set-up for the times we're currently living in). Chef Jim Parker takes pride in providing customers with a warm and hearty meal, offering soups, breads, salads, sandwiches, and more. 
Fun fact: Souper Hero partners with Blacksburg Bagels to provide local, delicious bread options for sandwiches on the menu. Souper Hero enjoys being active in the community and partnering with other local businesses for ingredients.
While Souper Hero closed for the season on April 1, they plan to be back for colder weather season in November to continue providing delicious meals for the local community. In the meantime, you can head over to their website and check out their blog which is updated frequently.
There are plans in the works for a new ghost kitchen concept for the warmer months. Stay tuned to their website for more info! 
Sam's Hot Dog Stand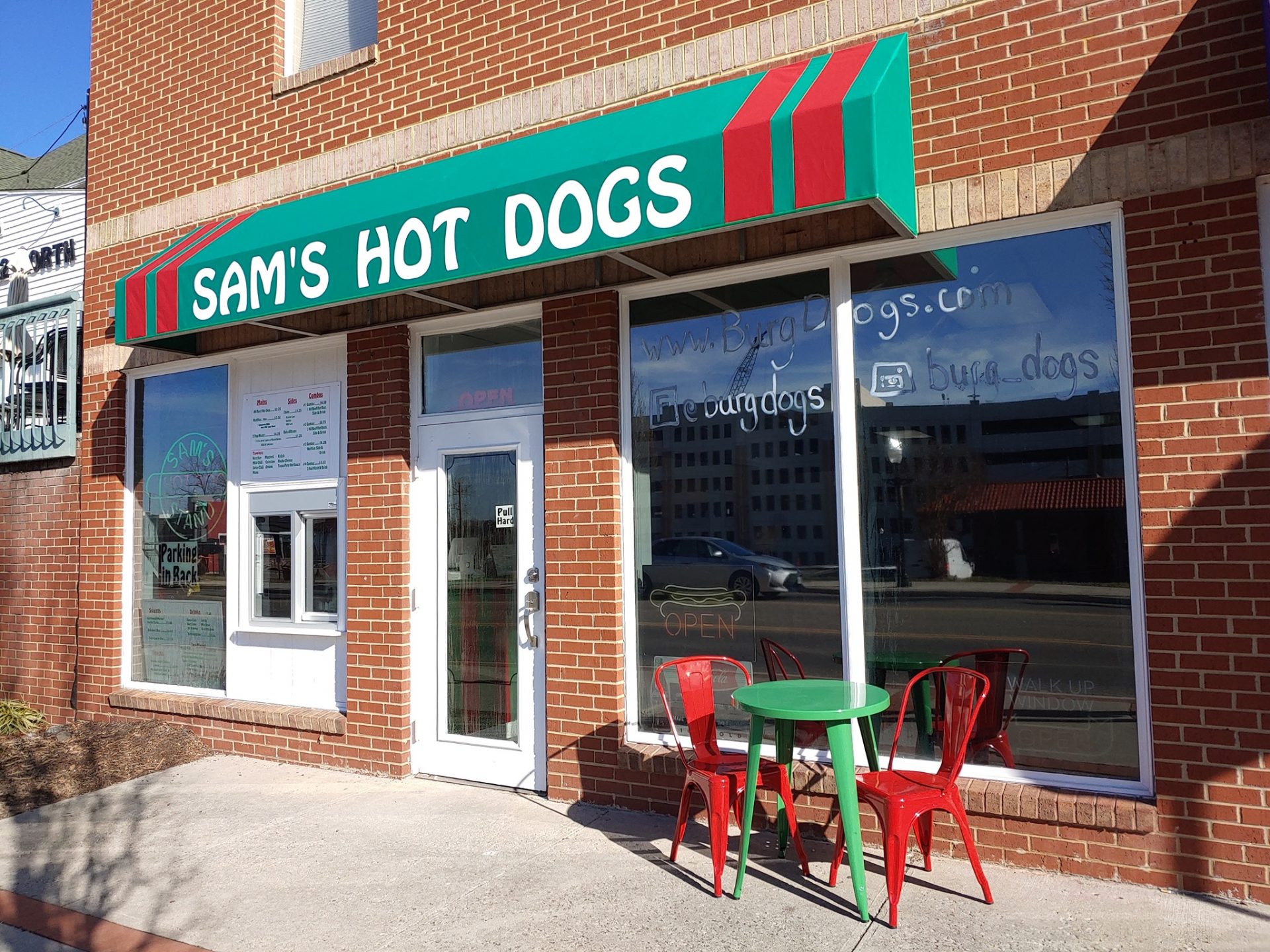 620 N Main St, Blacksburg, VA 24060
Open Monday – Thursday, 11:00 AM-7:00 PM; Friday, 11:00 AM – 7:00 PM and 10:00 PM – 12:00 AM; Saturday, 10:00 AM – 7:00 PM and 10:00 PM – 12:00 AM
With over 45 locations scattered across the east coast, we're excited Sam's Hot Dog Stand decided to set up their next stop in Blacksburg! Built around the classics of the original restaurant (which began in 1983 in West Virginia), this classic family-favorite is a great addition to our community. With an obvious focus on hot dogs, you can also add in options like fresh-cut onions and coleslaw, which is made from scratch daily, or one of their premium pork barbeque sandwiches. 
Sam's Hot Dog Stand currently offers curbside pick up, delivery, dine-in, and an online ordering option.
Square 5 Public House
A twist on an old classic, Square 5 Public House is taking over what was formerly known as London Underground Pub House. The space is getting refresh, with new paint, tiles, and atmosphere coming to the restaurant. Square 5 Public House plans on serving some of the best bar food, draft beer and carefully crafted cocktails, all in a socially relaxed atmosphere.
The restaurant does have a Facebook page, where you can keep up-to-date with all the renovations the owner is making to this beloved Blacksburg space. While there has not been a set open date announced yet, their social media states they plan on opening in the next couple of weeks. PS – they are hiring!
So many exciting additions coming to our area just add to the list of why the New River Valley is one of the best places to live. Our community is growing – learn more about why you should become a part of it.